Learn how social media giant Facebook has outlined a range of new video tools across its family of apps to help its members stay connected!
Mark Zuckerberg recently announced via a Facebook Live Stream a series of new tech innovations that will feature across Facebook's portfolio of social media app platforms.
What are the new social media video tools announced by Facebook?
As the majority of us are now interacting and engaging with our connections in a virtual way. Facebook is planning on stepping up its game to enhance the experience and social reach of its platform by providing more tools for people to connect and engage with.
So here's what's new…
Group video calls on WhatsApp from – Facebook will soon double the capacity of group video calls on WhatsApp from 4 to 8 participants.
New effects tools will be introduced on Facebook Messenger to improve or alter your video chat experience – Facebook will add 360 virtual backgrounds to change the look of where you are in video calls, which can help keep video calls fun and interactive.
Messenger Kids into more regions – Messenger Kids is a video chat and messaging app designed for kids to communicate with family and close friends. With schools closed, Facebook has the technology for parents to help their kids connect with friends in a safe and virtual way.
Facebook Dating – Although many of us are social distancing, Facebook has recognized that finding love is still important for many single people during lockdown. So, a new tool – Facebook Dating – will help users invite potential matches into video chats, spreading love and joy in the virtual world!
New Messenger Rooms – As a leading player in social media apps and seeing the ever-growing popularity of new platforms breakthrough into the market, like Zoom. It is no surprise that Facebook will be launching its Messenger Rooms option via Messenger to ensure Facebook members remain highly engaged but also highly connected through their social media app during these changing times.  Zuckerberg highlighted how the main point of difference with Messenger Rooms is that you won't need to schedule rooms upfront – "like you do with more typical enterprise services". A messenger Room can start at any time. On members news feed an active listing of all rooms that Facebook members might have will be displayed too. In terms of user limit, up to 50 people can join a Room, and there will be no time limits on how long a Room can run for, which is another comparable benefit to other platforms, like Zoom.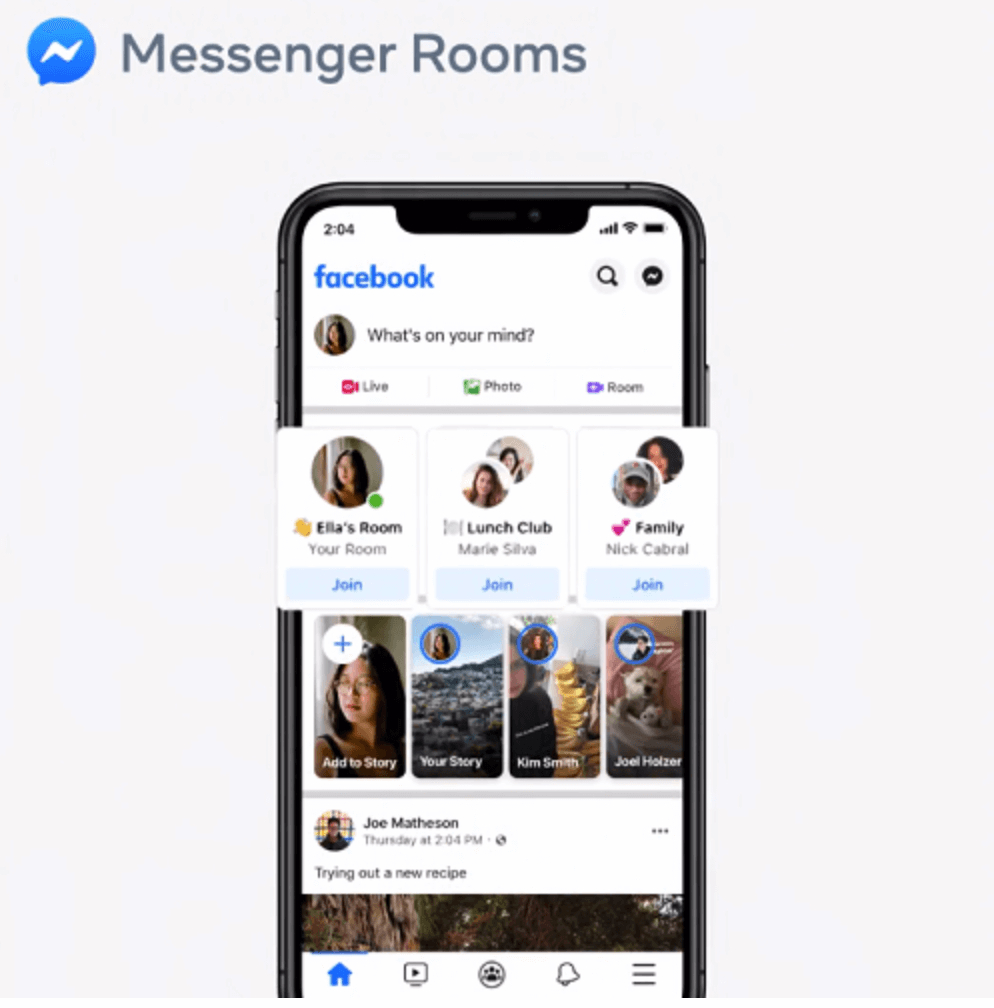 Live guests option back to Facebook Live – Facebook will re-introduce Live guests to Facebook Live as another engaging feature.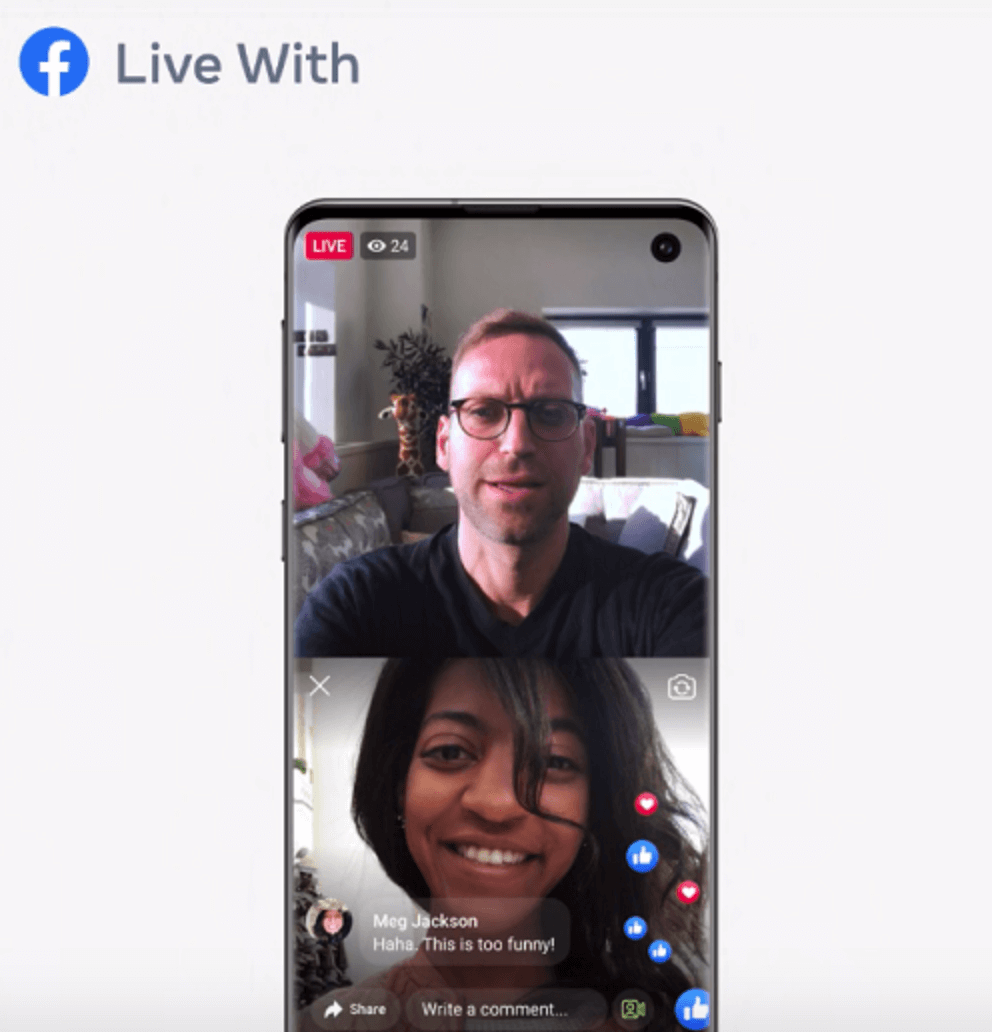 Facebook Events will be re-introduced to the social media app – The aim of Facebook events is to create new commercial channels for brands to promote and showcase events to their audiences. It will also enable Facebook members to stay engaged with their favorite brand's campaigns.  Zuckerberg says the capacity to charge video event fees will help artists and SMBs, and businesses that rely on in-person services to support them. This is a good initiative to support local businesses to survive through innovation in the virtual world, as many offline retail outlets, for example, are currently closed.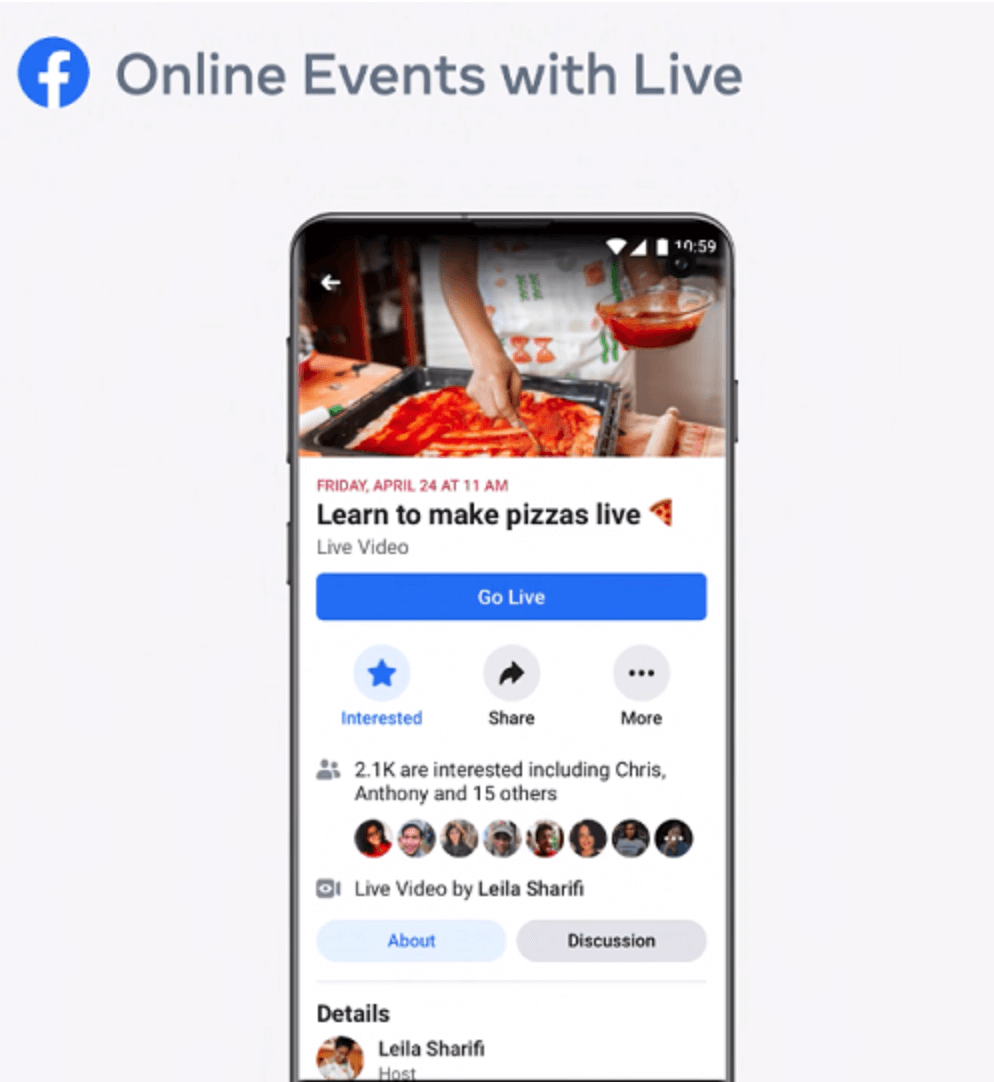 Instagram Live available on desktop PCs –  You can view Instagram Live streams via the web by logging in on the desktop site.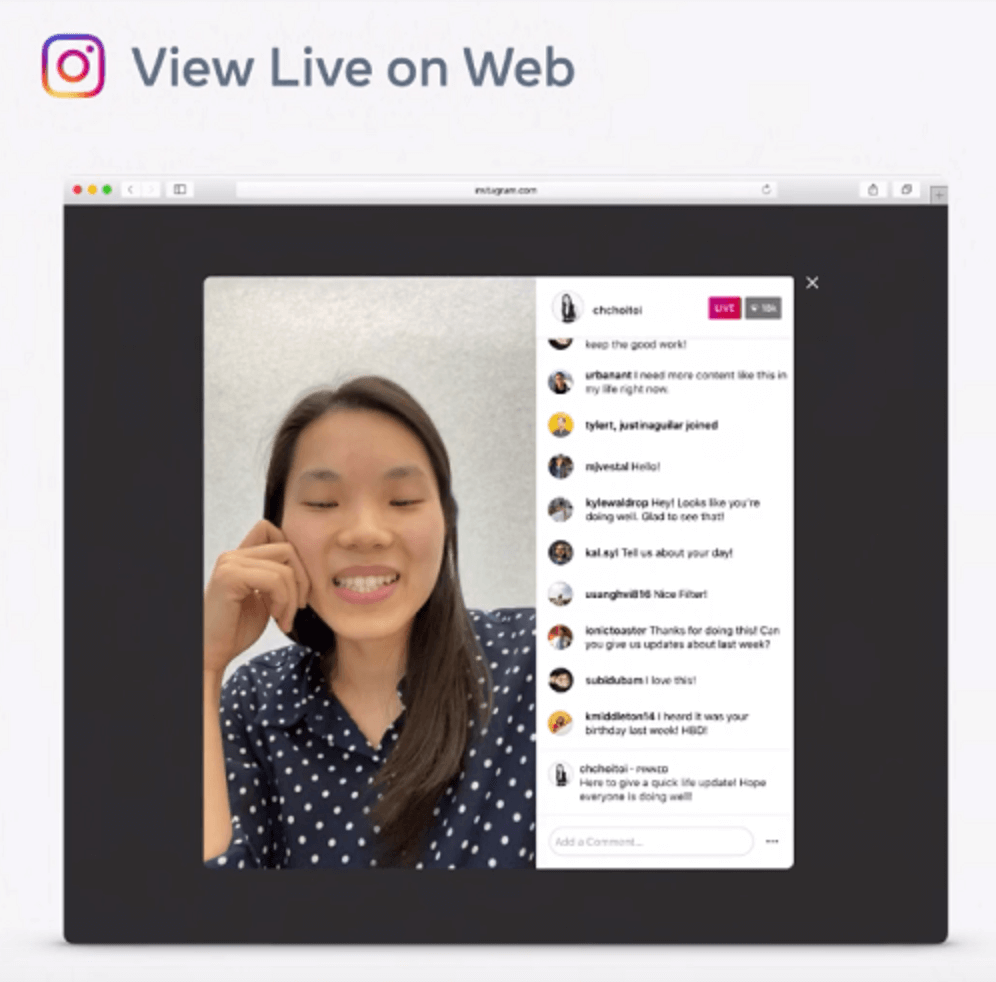 What are the implications for marketers with new video tools on social media apps?
On video usage, Zuckerberg has provided further insights and says that:
More than 700 million people are conducting video calls on Facebook's apps daily.
Sales of Facebook's Portal video connection device have grown by more than 10x during COVID-19.
Every day, more than 800 million that engage with live video across Facebook's apps.
It's fair to say, the announcement made by Mark Zuckerberg is quite a big statement on the social media's intent, to provide a highly engaging and relevant set of video tools into the market place. The rising popularity of new platforms engaging communities, businesses, family, and friends, like Zoom, has not gone unnoticed by Facebook.
For marketers, new tools on a social media app platform, where so many people are now conducting calls on, presents a potential future opportunity for brands to engage with through a new advertising medium and acquisition channel.
Further market developments in the social media world, also provides a check-point for many marketers to review their content strategy and mediums of how brands are communicating to its core audience. What the insight and innovation do highlight is, video engagement for many brands is a key development area to focus and interact with its core audience.
New tools are on the horizon!
A lot of the new tools announced by Mark Zuckerberg are still in development or final testing phase before they are fully released. Rooms are now being tested with a selected group of users, with a broader rollout planned "in the coming weeks".
Staying connected with family, friends, and communities will become even more accessible, thanks to the benefits of the digital world and social media app. It is amazing to see how brands are adapting to not just meet the needs of their internal objectives or competitor threats in the industry but focusing on the customer experience. This customer experience development also provides further insight for marketers, to build high-level engagement strategies into their digital marketing plans going forward, to engage their audience, and build customer loyalty.